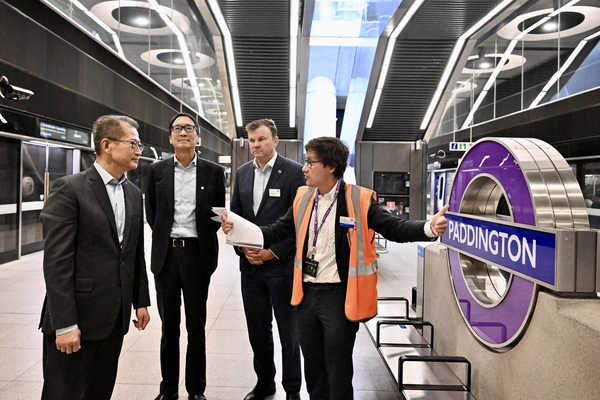 Financial Secretary Paul Chan yesterday visited Paddington Station to better understand the operation of London's Elizabeth line, a rail link run by an MTR Corporation subsidiary which recently won an award for its service on the line.
The Elizabeth line, fully operational since May 2022, spans a 128-km route encompassing 41 stations, and has a weekly patronage of 4 million passengers. It is run by MTR Elizabeth line (MTREL), a wholly-owned subsidiary of the MTR Corporation.
In recognition of its excellent performance in operating the line, MTREL was named Passenger Operator of the Year 2023 in the UK's National Rail Awards.
Mr Chan said that public organisations in Hong Kong are regularly invited to share their management experience and expertise, and to operate important transport infrastructure projects, in other markets. He added that this offers a demonstration of the city's soft power.
Mr Chan later had lunch with Chinese residents in the UK and exchanged views regarding economic and social developments in Hong Kong and the UK.
---
PREVIOUS
NEXT
Latest Business News
最新商業資訊
---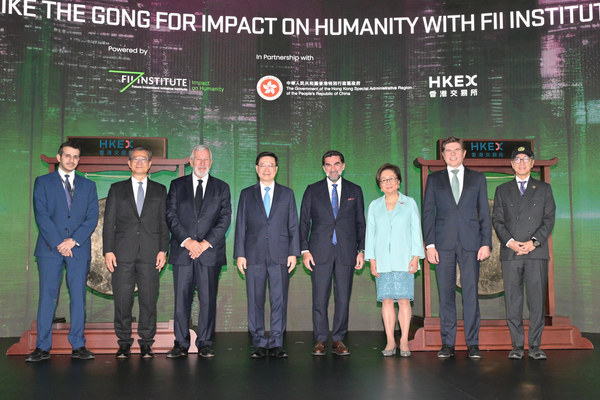 I am very delighted that the Future Investment Initiative (FII) Institute has chosen Hong Kong to host its first-ever PRI...
---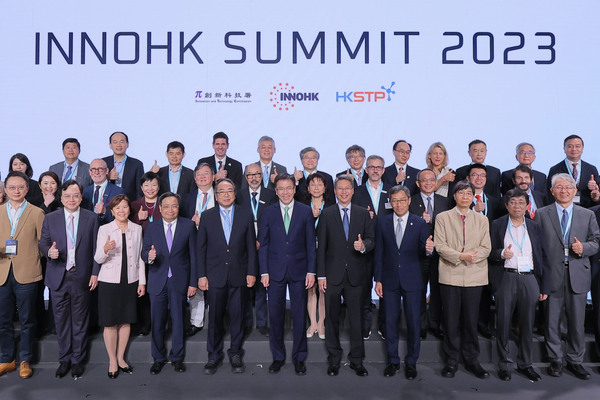 The InnoHK Summit 2023 was held at the Science Park today, attracting over 800 world-class academics, scientists, represe...
---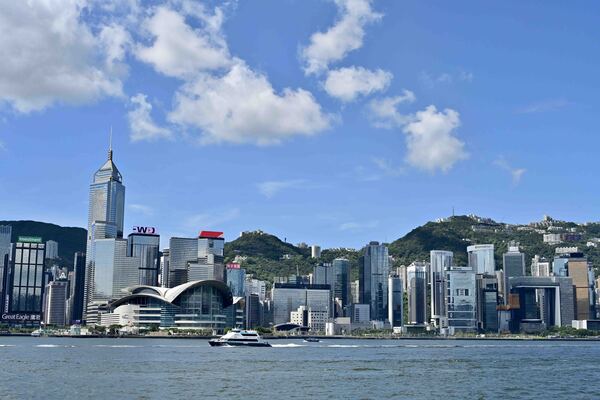 The Government said it disagreed with Moody's Investors Service's announcement today to change Hong Kong's credit outlook...
---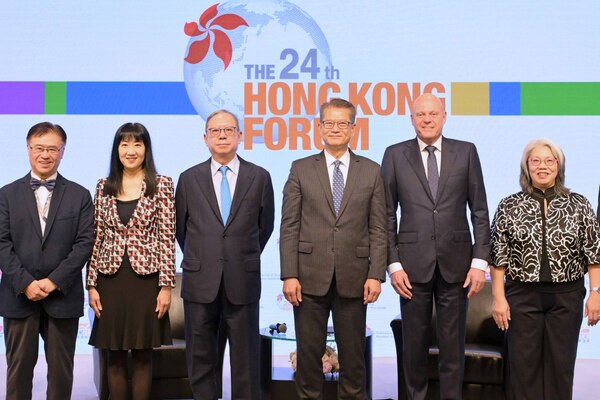 Over these two days, I am confident that you all have gained valuable insights into the evolving business landscape of Ho...
---